Director: Heather Christy-Robinson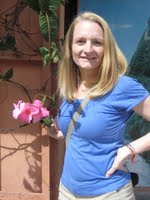 Currently an English instructor at SUNY Orange and formerly an instructor in the Divisions of English and of Education at Mount Saint Mary College, I am a mother of three children (Corbin, age 16; Malia, age 13; and Griffin, age 8) and am married to Doug Robinson, a professor of Biology at MSMC.  I have taught at all levels in both public and private schools.  I am certified as an elementary and special educator in New York, and have been since 2003.  I am a board member of the Balmville PTA and the Balmville Grange .  With regard to education, I am a constructivist.  That is, I believe all children create their own knowledge through genuine experiences to learn.  Our program mostly follows an epistemological approach in which children explore systems of knowledge.  With the Science Through ART Program, I hope to offer opportunities for my children and yours to enjoy learning for the sake of learning! I am so excited to be able to run our program again for the seventh year.  It's awesome to 'plant a seed and watch it grow and blossom'!  I am proud of this program because kids enjoy themselves while learning. Yo hablo español. Por favor llámeme si tiene algunas preguntas.
      Lead Teacher: Kristen Drew Tamberino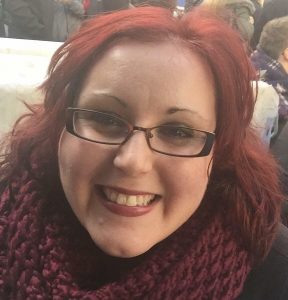 Hi Everyone!
My name is Kristen Drew Tamberino, and I am so thrilled to work with S.T.ART for a fourth year! I have been a teacher at Hudson Hills Academy for almost 10 years. In addition, I ran their summer camp for 7 years,  so I know how to have a great time with the kids at camp. I've worked with children from ages 3 to 13; I know how to differentiate lessons and adjust my care of children.  I LOVE art, and science is cool, so I am so excited to be a leader on this team.  I have been working diligently to complete my Masters in Education at SUNY New Paltz, and I'm learning lots of new methods to incorporate fun into learning!
As a head of a camp, I knew safety and fun were of the utmost importance.  I have done project-based learning since I started at HHA. I also ALWAYS incorporate art and hands-on  learning in my classroom. HHA has a Montessori program so we stress the "follow the child" philosophy and at ScienceThroughART, we will have fun doing the same thing.
I look forward to working with your children this August. Please come say hello.
Happy Summer!
Lead Teacher: Danny Barbuto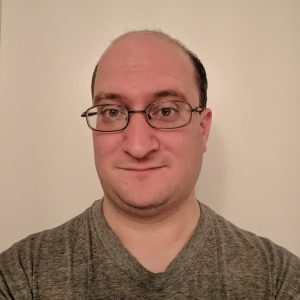 Greetings, all! My name's Danny Barbuto. I'm a member of the class Mammalia who enjoys the use of his​​ opposable thumbs. If you attended the Wappingers or Poughkeepsie school districts any time over the past decade, there's good chance you know me, as I've been employed there as a substitute teacher. I hold a New York State Public School Teaching Certification as well as a Master's degree in Childhood Education with a focus in Math, Science, and Technology. (Well, technically they're on my wall, but you get the idea). I believe that both science and art should be messy, interactive, and fun, and I have only once before accidentally blown something up. See you this summer!
Hi! My name is Sarah Anne Sherar. This is my third year teaching at S.T.ART, and I am very excited to spend the summer with our campers again! I graduated with a B.A. in English from MSMC in 2005. For several years after graduating, I worked as a morning show co-host for WRRV, a local radio station. I then decided to pursue a career in education, earning my Master's Degree in Childhood Education from Dominican College and obtaining my NYS Teacher Certification. I have worked as a Title 1 Reading and Math Specialist for grades 1-8 and as a Pre-K Aide. Recently, I began assistant teaching again after taking some time off to be a stay-at-home mom. I look forward to guiding, interacting with and encouraging your children while they discover science through art this summer!
Lead Teacher: TBD
Assistant Teacher: Kim Robinson
I have been with S.T.ART from the very beginning!  I live in Flanders, NJ.  My daughter, Skylar, is 11 years old.  I am excited to return to the S.T.ART Program to explore the sciences and arts together.  I am looking forward to exploring new types of science and art!
I can't wait to make learning science fun for the kids.  Everyone tells me I'm great with children and I am looking forward to spending more time this summer in a hands-on learning environment.
Assistant teacher: Kerry Ann Piersa
Originally from Jersey City, N.J, I moved to Washingtonville, N.Y. in 1994 before residing in Newburgh in 1999. I was a part-time stay-at-home mom prior to becoming a Teaching Assistant with the Newburgh Enlarged City School District. I have been a Teaching Assistant for 11 years working with elementary and secondary school students, including those with special needs. I enjoy spending time with my family & friends, walking both at the gym & outside, and I am also a Bookclub Coordinator with the Hudson Valley Moms Club.  I helped out at S.T.ART a bit last summer, and I am happy to return in a greater capacity this summer!