Director: Heather Christy-Robinson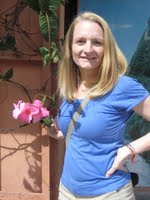 Currently an English instructor at SUNY Orange and formerly an instructor in the Divisions of English and of Education at Mount Saint Mary College, I am a mother of three children (Corbin, age 19; Malia, age 16; and Griffin, age 11) and am married to Doug Robinson, a professor of Biology at MSMC.  I have taught at all levels in both public and private schools.  I am certified as an elementary and special educator in New York, and have been since 2003.  I am a board member of the Balmville Grange and formerly of the Balmville PTA.  With regard to education, I am a constructivist.  That is, I believe all children create their own knowledge through genuine experiences to learn.  Our program mostly follows an epistemological approach in which children explore systems of knowledge.  With the ScienceThroughART Program, I hope to offer opportunities for my children and yours to enjoy learning for the sake of learning! I am so excited to be able to run our program again for the eighth year.  It's awesome to 'plant a seed and watch it grow and blossom'!  I am proud of this program because kids enjoy themselves while learning. Yo hablo español. Por favor llámeme si tiene algunas preguntas.
Lead Teacher: Katie Murray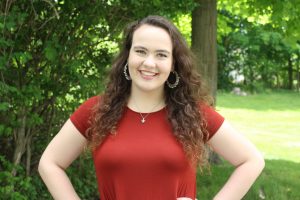 My name is Katie Murray, and I am so incredibly excited to have the opportunity to work with you this summer. I am a rising senior at Mount Saint Mary College and will graduate with a degree in general science and certifications to teach early childhood, childhood, and special education. In my free time, I love to play tennis and be active. I have been playing tennis since I was five years old and am currently a member of the Women's tennis team at MSMC. As my sister and mother both work in the arts, I have grown up in an environment in which art education is valued and prioritized, so this program is the perfect blend of my two largest passions: science and art. Even though this is my first year at S.T.ART, I have seven years of experience as a camp counselor in my hometown of Highland Mills, New York. I look forward to meeting everyone and creating, exploring, and growing with you this August!
Lead Teacher: Lindsay Byer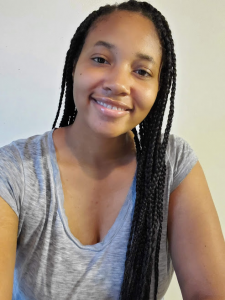 Hello everyone! I am a rising senior at Mount Saint Mary College majoring in mathematics while also getting certifications in childhood and special education. I have led summer programs at Bishop Dunn Memorial School, and I am the 2021-2022 Vice President of Kappa Delta Pi, the education honor society at Mount Saint Mary. I enjoy hiking, camping, and DIY projects. If I am not outside, I love to cook and read. I have always loved science growing up; in fact, I was very close to majoring in chemistry. I am very excited to work with S.T.ART this summer to help make science fun and creative (as it should be)! I can't wait to meet you all this August!
Lead Teacher: Kristen Drew Tamberino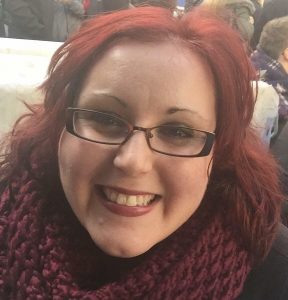 Hi Everyone!
My name is Kristen Drew Tamberino, and I am so thrilled to work with S.T.ART for a fourth year! I have been a teacher at Hudson Hills Academy for almost 10 years. In addition, I ran their summer camp for 7 years,  so I know how to have a great time with the kids in a camp setting. I've worked with children from ages 3 to 13; I know how to differentiate lessons and adjust my care of children.  I LOVE art, and science is cool, so I am so excited to be a leader on this team.  I have been working diligently to complete my Masters in Education at SUNY New Paltz, and I'm learning lots of new methods to incorporate fun into learning!
As a head of a camp, I knew safety and fun were of the utmost importance.  I have done project-based learning since I started at HHA. I also ALWAYS incorporate art and hands-on  learning in my classroom. HHA has a Montessori program, so we stress the "follow the child" philosophy and at ScienceThroughART, we will have fun doing the same thing.
I look forward to working with your children this August. Please come say hello.
Happy Summer!
Lead Teacher: Danny Barbuto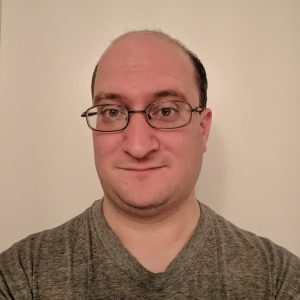 Greetings, all! My name's Danny Barbuto. I'm a member of the class Mammalia who enjoys the use of his​​ opposable thumbs. If you attended the Wappingers or Poughkeepsie school districts any time over the past decade, there's good chance you know me, as I've been employed there as a substitute teacher. I hold a New York State Public School Teaching Certification as well as a Master's degree in Childhood Education with a focus in Math, Science, and Technology. (Well, technically they're on my wall, but you get the idea). I believe that both science and art should be messy, interactive, and fun, and I have only once before accidentally blown something up. This is my third year at the S.T.ART Program, and I love playing games with everyone as we learn about science and art. See you this summer!

Assistant Teacher: Kim Robinson
I have been with S.T.ART from the very beginning!  I live in Flanders, NJ.  My daughter, Skylar, is 11 years old.  I am excited to return to the S.T.ART Program to explore the sciences and arts together.  I am looking forward to exploring new types of science and art! I can't wait to make learning science fun for the kids.  Everyone tells me I'm great with children and I am looking forward to spending more time this summer in a hands-on learning environment.
Assistant teacher:  Megan Bell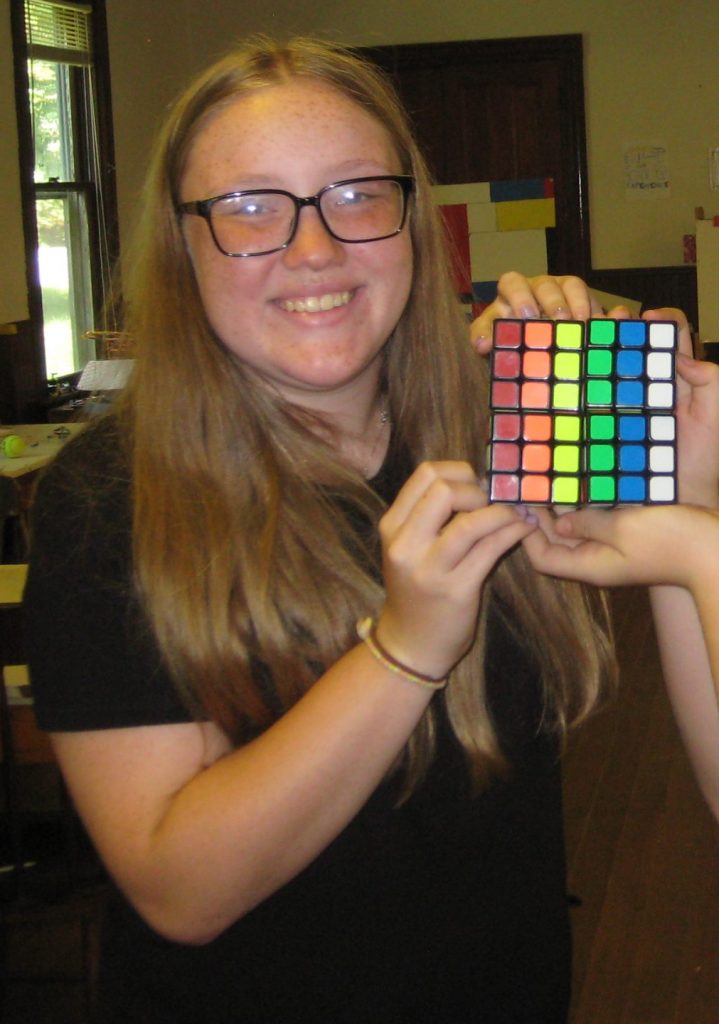 I have been attending S.T.ART since it's first year in 2013, and I'm excited to be taking on a new role as an assistant teacher. I am a rising senior at Newburgh Free Academy. My plans are to attend college and major in elementary education. I enjoy helping set up and making sure our materials are organized and available. I also enjoy connecting with the younger children in the program. I love playing games, creating art and doing science projects with them too.
Assistant Teacher: Xinyi Shen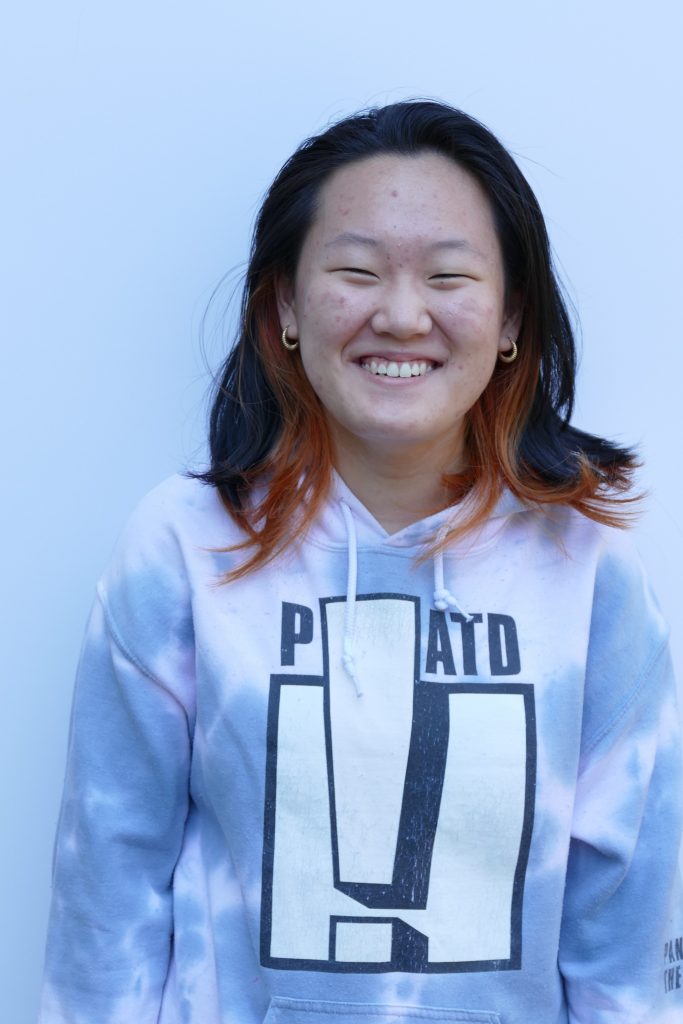 Art is one of my passions. I have won two Silver Keys from the Scholastic Art and Writing Award. In the forthcoming future, I would also like to pursue a career in the art field. This summer, I'll be an art teacher at ScienceThroughART. Although, this teaching experience is new to me, I am excited to share my knowledge of art with kids!