Director: Heather Christy-Robinson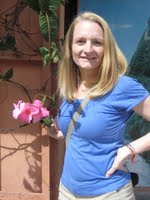 Currently an English instructor at SUNY Orange and formerly an instructor in the Divisions of English and of Education at Mount Saint Mary College, I am a mother of three children (Corbin, age 20; Malia, age 16; and Griffin, age 12) and am married to Doug Robinson, a professor of Biology at MSMC.  I have taught at all levels in both public and private schools.  I am certified as an elementary and special educator in New York, and have been since 2003.  I am a board member of the Balmville Grange and formerly of the Balmville PTA.  With regard to education, I am a constructivist.  That is, I believe all children create their own knowledge through genuine experiences to learn.  Our program mostly follows an epistemological approach in which children explore systems of knowledge.  With the ScienceThroughART Program, I hope to offer opportunities for my children and yours to enjoy learning for the sake of learning! I am so excited to be able to run our program again for the ninth year.  It's awesome to 'plant a seed and watch it grow and blossom'!  I am proud of this program because kids enjoy themselves while learning. Yo hablo español. Por favor llámeme si tiene algunas preguntas.
Lead Teacher: Megan Bell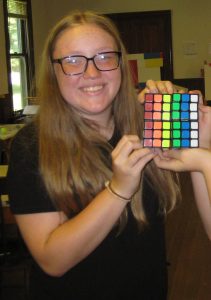 I have been attending S.T.ART since it's first year in 2013, and I'm excited to be returning as a lead teacher. I graduated from Newburgh Free Academy and am a sophomore at SUNY Oswego. I am majoring in elementary education. I enjoy helping set up, and making sure our materials are organized and available. I also enjoy connecting with the younger children in the program. I love playing games, creating art and doing science projects with them too.


Lead Teacher: Mariah Jimenez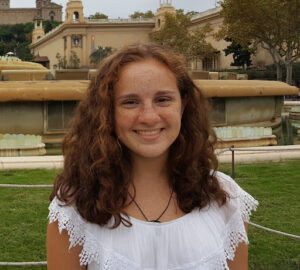 Hi! My name is Mariah Jimenez. I am a certified teacher for grades 1-6. I have a Masters in Education from SUNY New Paltz. I spent this past year teaching fourth grade, and I taught summer school for first grade. I have spent my life working with and taking care of children, starting with my three younger sisters, babysitting, and various jobs or internships in educational settings. I love hiking, aerial yoga, the color green, drawing, and spending time with my little cousins. I am so excited to be working with the S.T.ART Program!
 Lead Teacher: Lindsay Byer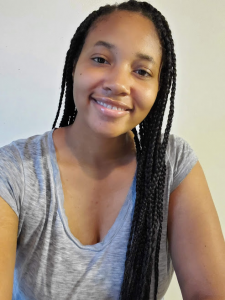 Hello everyone! I graduated from Mount Saint Mary College and have been at the S.T.ART Program for sevearal summers! I majored in mathematics while also getting certifications in childhood and special education. I have led summer programs at Bishop Dunn Memorial School, and I am the 2022-2023 President of Kappa Delta Pi, the education honor society at Mount Saint Mary. I enjoy hiking, camping, and DIY projects. If I am not outside, I love to cook and read. I have always loved science growing up; in fact, I was very close to majoring in chemistry. I am very excited to work with S.T.ART again for my third summer to help make science fun and creative (as it should be)! I can't wait to meet you all this August!
Lead Teacher: "Game Master" Danny Barbuto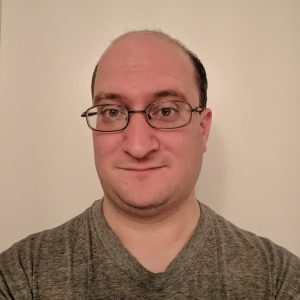 Greetings, all! My name's Danny Barbuto. I'm a member of the class Mammalia who enjoys the use of his​​ opposable thumbs. If you attended the Wappingers or Poughkeepsie school districts any time over the past decade, there's good chance you know me, as I've been employed there as a substitute teacher. I hold a New York State Public School Teaching Certification as well as a Master's degree in Childhood Education with a focus in Math, Science, and Technology. (Well, technically they're on my wall, but you get the idea). I believe that both science and art should be messy, interactive, and fun, and I have only once before accidentally blown something up. This is my fourth year at the S.T.ART Program, and I love playing games with everyone as we learn about science and art. See you this summer!
Assistant Teacher: Vivian Gage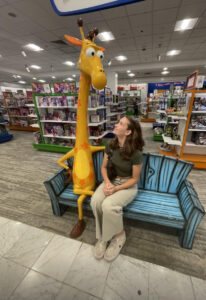 Hello! This will be my second year helping at S.T.ART, and I am thrilled to be taking on a more active role this time around. I am currently entering my senior year at NFA Main and plan on majoring in journalism and environmental conservation in the future. I love spending time with kids and look forward to learning side by side with them during this year's program, as well as helping them to connect with the nature that surrounds them.
Assistant Teacher: Ashley Gage
This is my first year at ScienceThroughART. I will be attending Newburgh Free Academy as a senior this fall. I love art, nature, and anything that involves creativity. I also love outdoor activities, including hiking, swimming, and playing tennis. I enjoy working with kids and plan to pursue child developmental studies with a focus on children with disabilities. 
Assistant Teacher: Kim Robinson
I have been with S.T.ART from the very beginning!  I live in Flanders, NJ.  My daughter, Skylar, is 12 years old.  I am excited to return to the S.T.ART Program to explore the sciences and arts together.  I am looking forward to exploring new types of science and art! I can't wait to make learning science fun for the kids.  Everyone tells me I'm great with children and I am looking forward to spending more time this summer in a hands-on learning environment.
Interested in teaching? Contact Heather to inquire: 845-787-4248, 607-765-6590, or email sciencethroughart@gmail.com