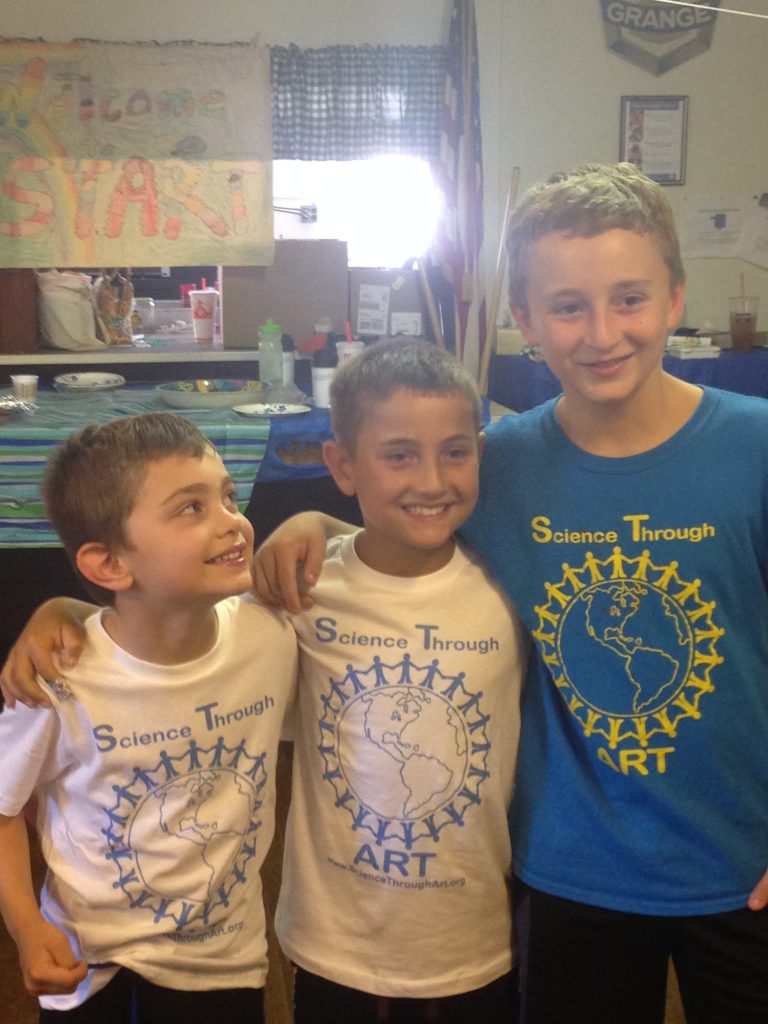 Thank you for your interest in our S.T.ART summer arts and sciences academic enrichment program. In our 7th year, children ages 5 – 15 will have more opportunities to explore scientific concepts as they relate to artistic projects. Please see the enrollment page for details.
Our daily schedules of themes and activities for this August will be available soon. Also, find us on Facebook as the S.T.ART Program to see more photos and parent comments.
We feel as though we have found just the right balance between structured activities and free play & independent creative time. Children enjoy being grouped in multi-age groups, as well as in same-age groups, depending upon activity choices. At all times, staff to children ratios are no more than 1:7. And, best of all, children decide in which activities they participate!
As at least one child commented, "This is just like school, except it's fun the whole time!"
Our indoor/outdoor program is perfect for any weather! While outdoors, children explore and find natural works of art, as well as materials to use to create art, and they play together. During the warmest parts of each day, we stay cool inside creating knowledge and artworks through play .
Children of all abilities are always included in ways which are comfortable yet challenging enough to promote learning! Additionally, Mount Saint Mary College Education, SUNY New Paltz, and Dominican College graduates and certified teachers and parents lead the activities and learning! We are located at 27 Fostertown Road, Newburgh, NY 12550. Call 607-765-6590 or 845-787-4248 with questions.
2020 Schedule:
August 3-7

August 10-14

August 17-21

August 24-28